Fence Company Long Beach, Ca
Fences are an integral part of any property, and should always be installed with the utmost care. Fence Company Long Beach ensures that your home or business has a fence that is not only aesthetically pleasing but also safe. We want to make sure you have the best experience possible when it comes to fences, which is why our team will do everything they can to help you get what you need. Whether you're looking for an installer just a fence repair company, we have the expertise needed to take care of all of your fencing needs.
We are your one-stop-shop local fence company here in Long Beach, Ca. With years of experience and quality materials used, our services are second to none. We have yard-grade fences for personal use as well as commercial fences that will suit any type of property size and location. 
Call us today to know more about our services or to schedule a consultation. We will be happy to answer any questions you may have and help you find the fence that is perfect for your needs.
Our Services includes but not limited to below:
Wood Fence

Aluminum Fence

Iron Fence

Wood Privacy Fence

Vinyl Fence

Commercial Fencing
The fence that you choose can either add or detract from the value of your property. We're here to help you find what type of fence is best for your property and needs. We offer a range of options, so if there's something specific that catches your eye or need then we can create the perfect solution just for you. You'll surely find something perfect while still being confident in its reliability.
Wood Fence
If you're looking for a natural, rustic look then go with wood fences. We can tailor our wood fences to complement your current aesthetic by designing it the same or going with a more modern style. Fences make fencing an economical and cost-effective investment in your yard.
We are your wood fence company in Long Beach. Wood fences are a good option for people that want to spend more time in their yard and garden. It offers less of a view from the street so others can't see into your home or landscaping. Wood fences come with natural beauty, privacy, and security benefits.
Aluminum Fence
Your search for the perfect aluminum fence builder is over, Fence Company Long Beach is here to do the job. Aluminum fences are great for creating a barrier around anywhere and also can be made to curve or round for unique designs. We use the newest technology to create a one-of-a-kind fence for your property.
Our fences are known for their durability, reliability, and style. Aluminum doesn't rust like other metals. This means they won't easily fall apart in the future. They can also keep up with any weather conditions or extreme fluctuations in temperature.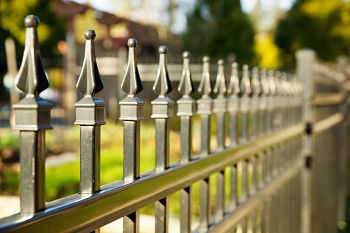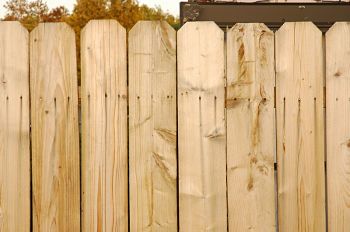 Iron Fence
Iron fences are one of the most popular for heavy usage because they offer a secure, strong fence and are best for frequent use. Our iron fence is fully welded to make sure it's super safe. If this is the one you are looking for, call us and we will create a long-lasting design for you.
Wood Privacy Fence
Frustrated by noisy neighbors and the constant sound of cars honking? Get your yard the much-needed privacy it deserves by hiring a wood privacy fence contractor. A privacy fence can help reduce the cars, passersby, or your neighbor's noise.
The good news is, we are here to do the job for you. We can create your fence so you can enjoy your yard without disturbance. If you have pets, no need to worry about them getting out as well. With a simple investment, you can have peace of mind and enjoy your time and tranquility. 
Vinyl Fence
If you're in the market for a new vinyl fence, then look no further. Vinyl fences are durable and come with a lot of different options. Not only can we customize colors to match your preferences, but they also have a unique style that is beautiful yet low maintenance. 
Fence Company Long Beach is innovative and creative. We offer vinyl fencing that will make your home look as beautiful as it is functional. When you are in a humid climate, the best fence for you is this because of its durability
Commercial Fencing
At Fence Company Long Beach, we have a variety of fences that make it easy to keep your business secure. From wood and concrete to access gates, our installations are all dependable and well-made. 
We take your safety and privacy very seriously. We install the highest quality fences made according to your specific needs that can be customized in size, design, material, color, and measured to fit. 
Best Fence Company in Long Beach

Fence Company Long Beach is here to help you create a dream setting that will have your friends and family talking. If you're searching for the best fencing company near me, you've found it.
Our fences are cost-effective and come in different designs so they can match the aesthetic of your yard. We also customize fences according to the needs for optimal utility, not just beauty. 
 Not only do our beautifully crafted fence company provide security for you, but for your pets too. Our well-structured fence ensures privacy, safety, and security. Whether it's residential or commercial, installation or repair – our affordable fence services will meet your needs.
 Call us today and get your free estimate.